Add any User/Member to your list of Associates and they will show up automatically to be added easily to Events, Reservations, Tasks, etc. you may be working on.
This page also shows you other Users who have added you to their list of Associates. You can not edit their lists.
To add a User, click the Search link. You may then enter all or part of a name. If there is a match, that person is added to your list of Associates. If there is more than one matching person, you must select the one you want to add.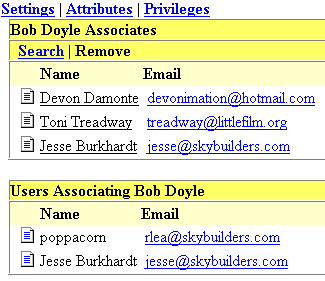 <%= CopyrightString %>